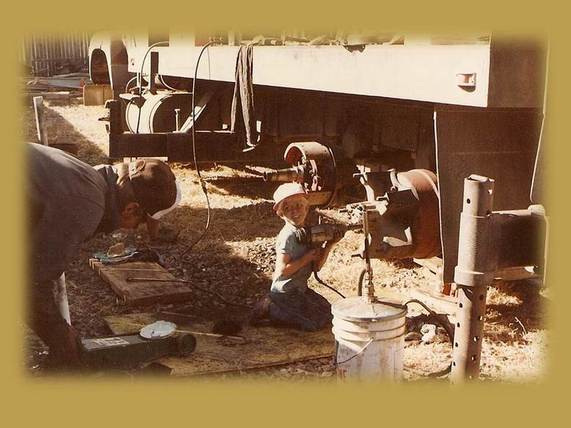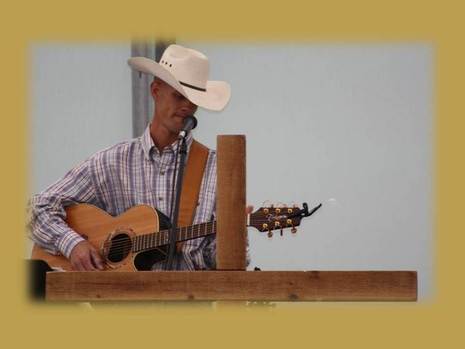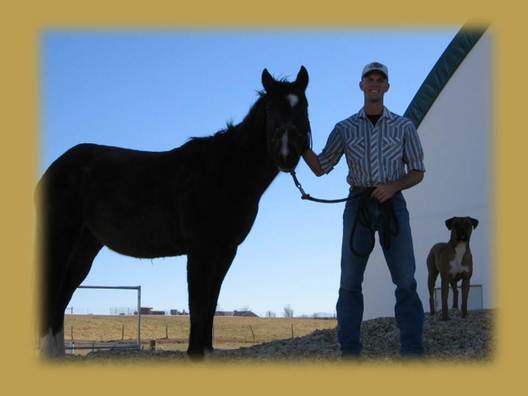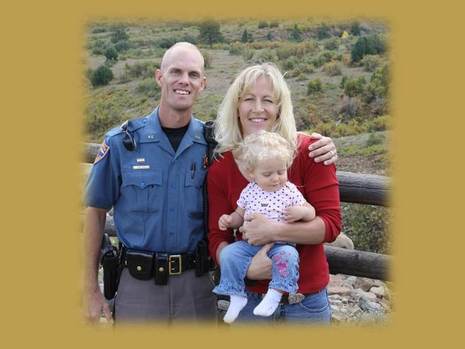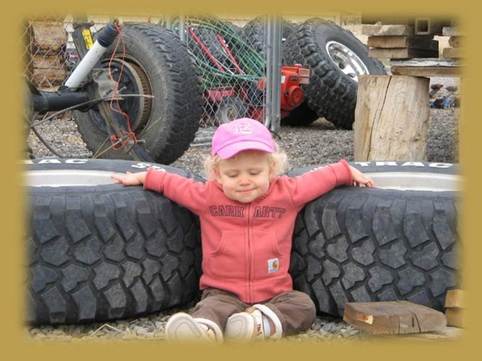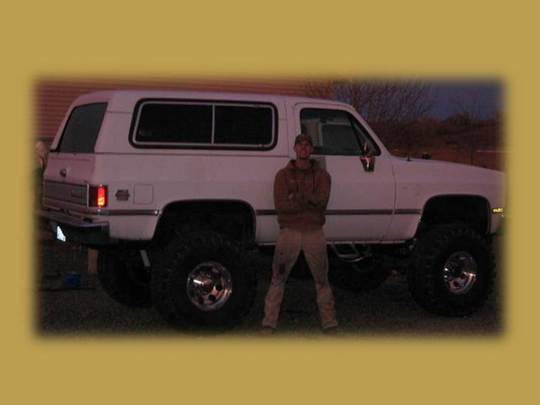 Brian

(In My Own Words):
​

I was born in Denver Colorado in the late 1970's into a small family. I have one older sister and a younger brother. My parents have been married around 40 years and have tought me quite a bit about life.
My father owned a small crane service where he worked many long hours in sometimes less than ideal conditions. He always did his own service & maintanance on his equipment and around our home. Many times us kids were out there "helping", but little did we know he was instilling in us his strong work ethic that would
benefit
us for years to come.
I loved being outside with him on the crane, under our cars, on a motorcycle or tractor. I guess that is where I inherited the inate Christopherson love for mechanics, automobiles & machines. I didn't know that aspect of life would follow me forever.
My parents both were very musical and active in the church choir or praise team. My father experimented playing some instruments when he was younger but never really kept on with any. My mother on the other hand, she was a very talented piano player and singer. I can remember many times when she played piano in our home, singing with us. When us kids were interested in trying an instrument, she was usually the one to help.

I dappled with the drums and piano a bit, but my love and talent was apparent when I learned the guitar. As my abilities improved I joined my parents singing in church and playing guitar with our worship team.

I used to play for hours at night after the family had all gone to bed...I didn't know my mother was staying awake listening most of the time. Years later she told me she missed me at home serenading them to sleep...I miss it too sometimes.
I still play & sing quite a bit and am glad that I have that ability to express myself in worship to God.
Another thing that was formed in me as I grew was a love for the outdoors. My family camped quite a bit and my father was a member of a backpacking club. The Colorado mountains were quickly part of my world view. My family only had dogs for pets but my love for the outdoors gave me a desire to know more about all animals.

I would spend many hours reading our encyclopedias about various animals, geography and foreign countries. At some point I remember asking my parents if I could have a horse and they quickly explained the cost, upkeep & space was more than our family could handle.

I still never let that thought out of my head. I was falling in love with the romantic idea of the old west and being a cowboy of sorts. Little did I know what God had planned for my life.

My family had moved several times and eventually ended up in southern California. I spent most of my final school years there, but still had a longing for Colorado.
During one summer break in high school, my parents asked if I wanted to go to Colorado and work with one of my father's good friends. My answer was of course "YES". I spent the summer in Gunnison Colorado working construction, camping & hiking. I quickly became accustomed to the small town and the ranching way of life there.

I also attended the local church youth group. The first Sunday I visited, in a small dark room where the youth met there was an event that changed my life forever. A small window was letting in just enough light and aiming it towards a chair at the end of the table. There was a very pretty girl in that chair and the light looked like a special glow made just for her.

I became very interested and started to frequent the A&W where she worked, just hoping she would take a quick break and sit by me. Through the summer we became aquainted and even after I left we wrote for a couple of years.

About 10 years after our first meeting the Lord worked it out that we got together again and married. We have been best friends and partners ever since.
We decided to make our home in Montrose Colorado, on the western slope of the rockies. I found work with a small equipment company that also had a fleet of tower cranes. I was their tower crane technican for about 4 years.

During my travels on the job I covered quite a few miles of highway. Because of my exposure to that much road time I also witnessed quite a few traffic accidents. I got to know some State Troopers as I filled out witness statements and watched them reconstruct the crashes. I felt a tugging from God that I might be interested in doing something else. I applied with the Colorado State Patrol and after a year long application process and 6 month academy...I was a State Trooper.

I enjoyed the job, even with the less than desireable aspects of it. I really enjoyed using all my mechanical history and love of vehicles to investigate crashes and help determine the cause or chain if events.

After a couple of years with the State Patrol Kerry & I both felt God moving again. We knew that he didn't want us to continue on in life without someone to pass our experiences and values down to.

In October 2009 Kerry gave birth to our beautiful daughter. Jessica has definately changed our life around here, but we don't know what we ever did without her. We love that she just enjoys being outside with all the animals, riding horses with mom or hanging out with me while I work on the trucks or tractor.
When I was not out on patrol I spent most of my time doing maintenance and chores around here. I am thankful for my abilities in mechanics and construction. It makes it nice to build and keep up the place on our own. I would still find time to enjoy my hobbies like fixing up the truck to go four wheeling, camping or just a drive in the mountains. Often we would travel to a family cabin in Gunnison for a family get away and to enjoy God's wonderful creation.

As Jessica grows up, we cannot wait to pass on the incredible values we gained from our parents. God has truly blessed us and we are thankful for the life and business he has given us to share with others.
----------------------------------------------------------------------------------------------------------------------------------------------------------------------------------------------------------------------------
More Thoughts As Life Goes On...
As the years pass us by, I realize even more than ever before how blessed we are. I have seen my daughter grow and become very smart, and she loves to mimic mom in everything she does. Jessica will often climb up on the arena panels and just watch mom ride horses for hours; and if she is lucky, mom will let her ride them after their training session is done. When we go to the mountains to hike, four wheel or ride horses; Jessica loves to sing and praise God, even though she only has a limited, "child's" understanding of who He really is. It is an honor to be her father and help guide her in the way that she should go.

Kerry and I have been working very hard on this business and, at times, it takes its toll on us. There are times where we have been exhausted and tired but we continually make a resolve to take more time for ourselves and enjoy the things in life that we work so hard for. We make a regular effort to get up in the mountains more, either on horses, on foot or by machine. We both love this country that God has allowed us to live in and He has given us good opportunity to refresh ourselves and keep falling in love with each other. I am very blessed to have a wife that sacrifices so much for her family and works very hard for what she believes in...I hope I never pass up a moment to tell and show her how much I love her.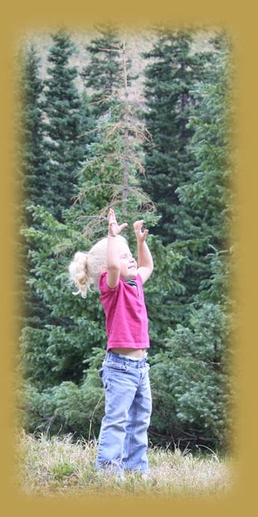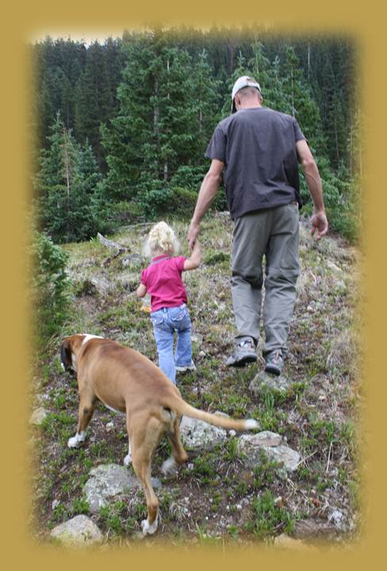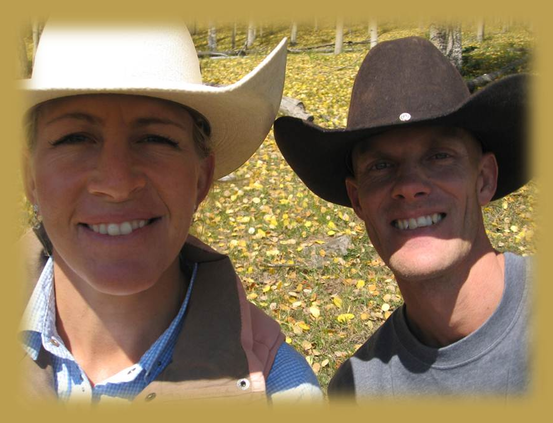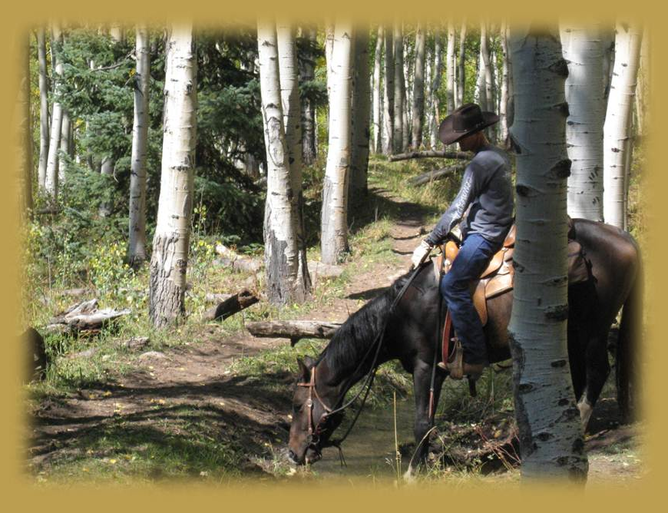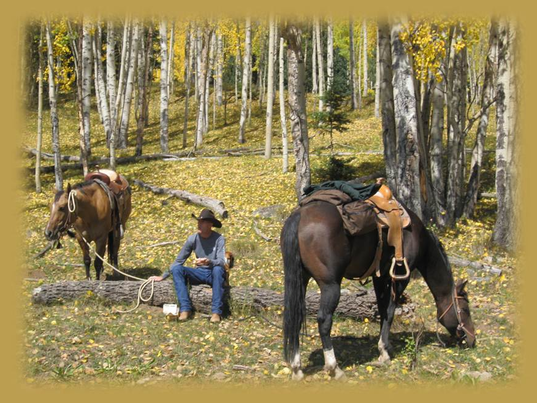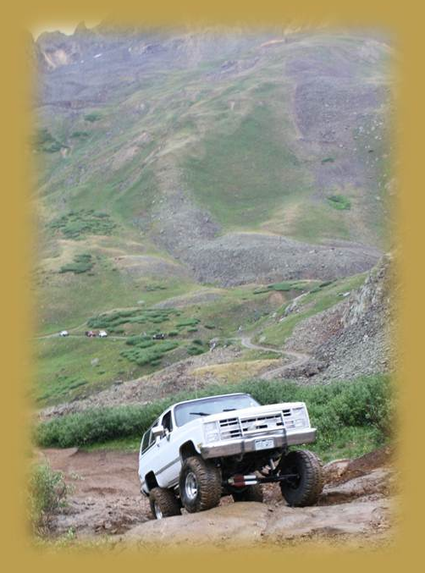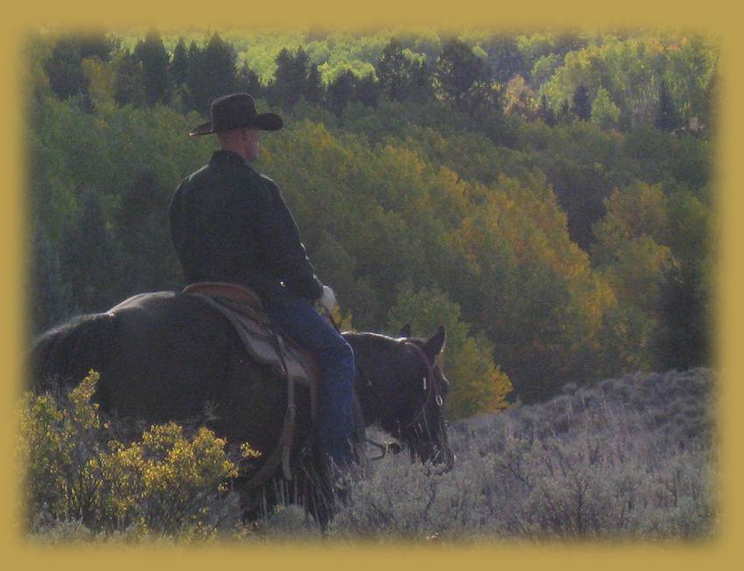 We continued on a few years and realize that God has really been working on us and his plan for us. We look back on His provisions and see his plan coming together for our family and our business. After several months of prayer and prompting from Him, we decided that I was going to run this business and ministry full time with Kerry. I resigned from the Colorado State Patrol and worked my last day with them on July 5th, 2013.

I have absolutely enjoyed being with my family on a regular basis and being able to really focus on what God has for us to do. I get to learn the art of horsemanship from my wife even more than I was able to before and I get to see my daughter grow up daily. We are hoping to use the Lords blessings in our lives as a ministry for him.​​​​