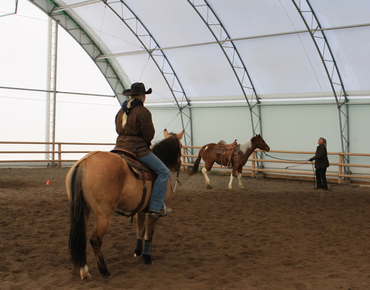 Any age
Any experience level
Any riding discipline or goals
We can tailor a program specific to you and your horse's individual needs
Our indoor arena allows you to continue learning and scheduling lessons year-round, regardless of weather conditions. We offer many different riding environments to help you achieve your individual horsemanship goals:
70' semi-solid wall roundpen

Large outdoor riding arena

Comfortable indoor riding arena

Obstacle courses

BLM land nearby for on the trail training and practical lesson environments
Whether you are brand new to horses or have spent a lifetime riding, Kerry can help you build confidence, renew lost confidence, or challenge you and your horse to higher levels of horsemanship.
Lesson packages:
Weekly, bi-weekly, monthly or multiple lessons per week

Group instruction ( no more than 2 or 3 people)

4-H discounts

For information regarding rates and/or package deals please call or email.
Free consultation / evaluation:
Before starting lessons, let Kerry asess your abilities and your horse's level of training in order to find the best possilble starting point. Kerry will format a program to fit your individual situation.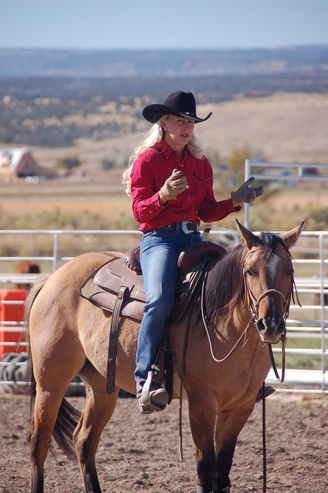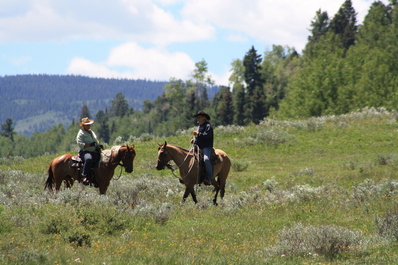 ---------------------------------------------------------------------------------------------------------------------------------------------